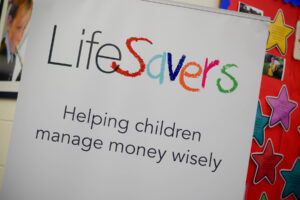 We are delighted that our school is part of the LifeSavers programme.
LifeSavers supports primary schools in setting up savings clubs, and helping children and their families learn about money.
LifeSavers aims to equip our pupils with the knowledge, skills, attitudes and experiences to manage money well, now and in the future. Throughout the academic year we explore Five Big Questions About Money. We also explore four core values around money: thankfulness, wisdom, justice and generosity.